Appliance Repair Stockton
| | |
| --- | --- |
| | Welcome to Appliance Repair Stockton, where we specialize in household and commercial appliance repair.  That leaky fridge is less complicated than you think.  Evenly baked breads and cakes are just a phone call away.  Towels and sheets that dry within one cycle are accessible if you give us a call.  Don't throw out the ceramic flat iron that you paid $85 for until we've taken a look at it.  It's cheaper to keep her.  This saying applies to more than relationships.  Although globalization has turned Americans into a culture of frequent consumers, by enlisting us, you'll find that it's economically efficient to repair an appliance versus purchasing a new one. |

About Us
It's true that we are a motley crew, but we are one that loves what we do.  If you're interested in hiring someone who's concerned with more than getting a check, look no further.  We provide superior appliance repair in Stockton, CA.  As card carrying members of the Appliance Repair Association of America, we have a fiduciary duty to our clients to render best in class service.  After thirty-five years in business, we have garnered quite a name for ourselves.  Clients California's Sunrise Seaport praise us for our attention to detail, prompt service, technical knowledge and accurate ETAs.

Our Services

Appliance Stockton Repair is a comprehensive
appliance repair service
.  Our team of veteran technicians is versed in small appliance repair and appliance maintenance.  Commercial entities are welcome to establish a regular maintenance agreement with us.  In this way, you are guaranteed to have equipment and appliances operating in peak condition at all times.  We service a variety of brands including Asko, Bertazonni, Bosch, Dacor and DCS.  We're no strangers to Electrolux, Fisher & Paykel, Frigidaire, GE and Jenn-Air.  Enlist us to repair any appliances you have manufactured by Kitchen Aid, La Cornue, LG, Liebherr and Marvel.  We are factory trained and certified with these brands and more.
Dishwasher Repair
Refrigerator Repair
Stove/Oven Repair

Dishwasher Repair
It's true that automated dishwashers are not a necessity for household use.  We would be remiss to deny that they sure make life easier.  There aren't many people who enjoy bustin' suds.  Those that do are a bit weird in our opinion.  When your automatic dishwasher is in disrepair, contact the one and only Appliance Repair Stockton.  We are one of the few appliance repair companies in the area that is authorized to work on major brands. 
 
Refrigerator Repair
One of the aspects that sets us apart from the rest is the fact that we offer comprehensive workmanship warranties.  We are so confident in the quality of our work and the high level of our skill set that we go the extra mile with warranties that matter.  Contact us for a complimentary consultation.  The technician will be honest with you.  She'll let you know if your fridge is worth repairing or if you should consider investing in a newer model.

Stove/Oven Repair
The pilot light refuses to cut on.  You need matches to light the stove.  Your pastries are lopsided.  Steaks and poultry don't cook evenly.  The self cleaning feature wont' clean!  These are some of the highly frustrating things can go wrong with stoves and ovens.  Don't fret or wait another day before you contact Appliance Repair Stockton to return your cooking and baking game to the level you are accustomed. We service a variety of brands.  Email us for a complete list.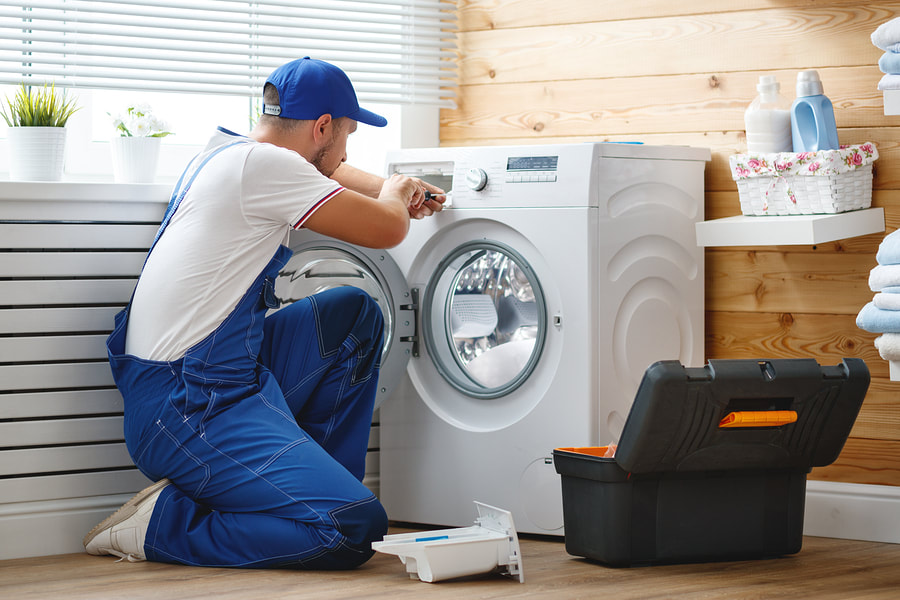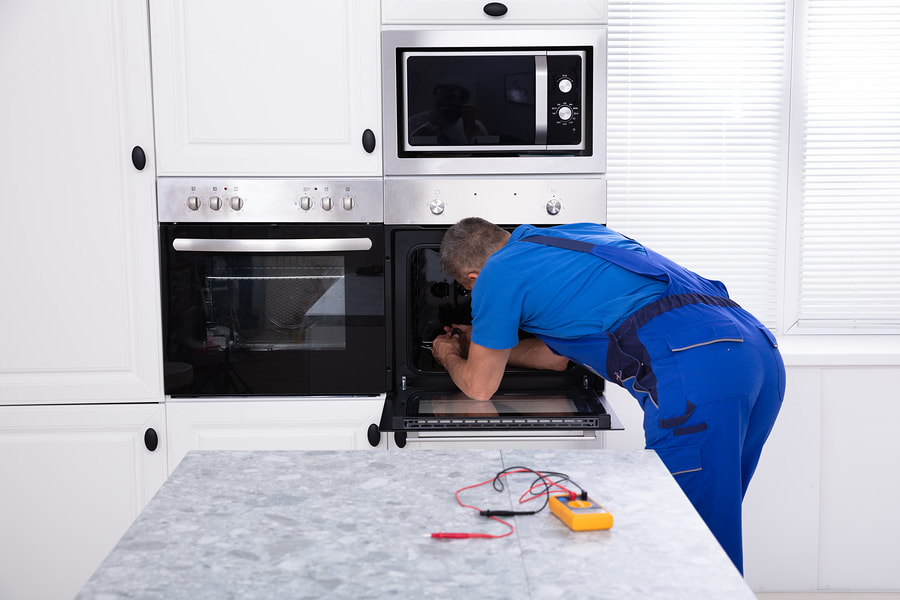 Dishwasher Repair
Refrigerator Repair
Stove/Oven Repair

Washer/Dryer Repair
Dry cleaners, linen and cloth diaper cleaning companies rely heavily on washing machines and dryers.  Laundromats would go out of business if they didn't have full functioning machines for their customers.  Contact Appliance Repair Stockton to maintain your machines year round.  We are conveniently located in Stockton.  There's no need to wait a week for a technician to arrive when you have factory certified technicians located right around the corner.
 
Garbage Disposal Repair
In our humble professional opinion, garbage disposals have a bad name.  They should be called small food particle receptacle.  The current name makes laypersons think that any and everything that fits can go down the garbage disposal.  When things go haywire with your disposal, call Appliance Repair Stockton.  We have all the tools and necessary parts to repair your machine within an hour.  Schedule a complimentary consultation at your convenience.  
 
Commercial Appliance Repair
Salons and spas rely heavily on the labor of electrical appliances.  A malfunctioning blow dryer, flat iron or color processor can throw a wrench in the entire day.  Commercial appliance repair Stockton, CA is available for hotels, motels and bed & breakfasts.  We work with restaurants and cafes, servicing their freezers, refrigerators, blenders, mixers, food processors and garbage disposals.  We also provide valuable services to dry cleaners, laundromats, linen and cloth diaper cleaning businesses.

Contact Us Today

When you are in need of an organized and efficient appliance repair service, call on Appliance Repair Stockton.  Our appliance repair technicians are factory trained and certified with all major brands.  Each has passed an extensive background test before being green lit to work in the field.  You can trust us with your most valuable appliances.  Reach out on Facebook, Instagram and Twitter.  Our handle is @appliancerepairstockton on our social media platforms.  If you contact us during regular operating hours, our team will respond within minutes.  For those operating in the analog world, give us a call for emergency services 24 hours a day, 7 days a week and 365 days per year.  Emails are answered within 18 hours.

| | | |
| --- | --- | --- |
| "I needed an appliance repair near me.  I had spent too much money on ionic flat irons to throw them away after a few years.  Appliance Repair Stockton arrived the same day I called.  They repaired my styling tools as well as the garbage disposal in the kitchen." – Henrietta Q. | "Our top loading washing machine was made in the early 1980's.  Technology has come a long way, but we weren't ready to invest in a new one valued at thousands of dollars.  Appliance Repair Stockton keeps our old machine in tip top shape at all times." – Bob & Brenda A. | "When the dishwasher flooded, I didn't know what to do.  Appliance Repair Stockton advised me to turn off the machine.  They arrived within the hour, repaired the machine and cleaned up the mess.  They taught me how to prevent future mishaps.  They are my go-to gals." – Rose P. |